Dies ist eine alte Version des Dokuments!
---
---

---
AUTHOR: SEGA RELEASE: 1990 TYP: 3rd-Person Racing SPIELER: 2 LEVEL: 16 SPRACHE: Englisch Partnumber: 7043 EAN: 4974365634438 WERT: 10 Euro
---
Rennfieber, der Geruch von verbranntem Reifengummi, stampfende Zylinderkolben, brüllende Motoren und nervenzerreißende Spannung… Das ist Super Monaco GP, die 16 Rennen umfassende, internationale Weltmeisterschaftsserie, bei der Sie und Ihre Mannschaft sich bei Wahnsinnsgeschwindigkeiten gegen Weltklassefahrer behaupten müssen! Sind Sie bereit?
Super Monaco GP's world championship sends you and your pit crew on a 16-race international circuit. Burn rubber with the best drivers around in a piston-pounding test of speed, road savvy and endurance!
---
-
-
-
Super Monaco GP is a first-person perspective racing game which allows you to race other cars around the famous Monaco Grand Prix course. You first must qualify for a position on the grid by driving round a shortened version of the course on your own. The faster you drive the higher placing on the grid. The actual race has you competing against 19 other drivers and as well as trying to beat them all you must get to checkpoints within a time limit or it is race over. You also have to stay ahead of a certain position which starts at 20th and gets lower the longer the race goes on. The Genesis version of Super Monaco adds a complete career mode, however. In the career mode, your goal is to win a season of races. Unfortunately, you start with a relatively slow car. By challenging other drivers, you can move to a better team and car, and ultimately win the F1 World Title. As well as the famous Monaco course, others from around the world have been added, to give the game a longer shelf life. - www.Mobygames.com
---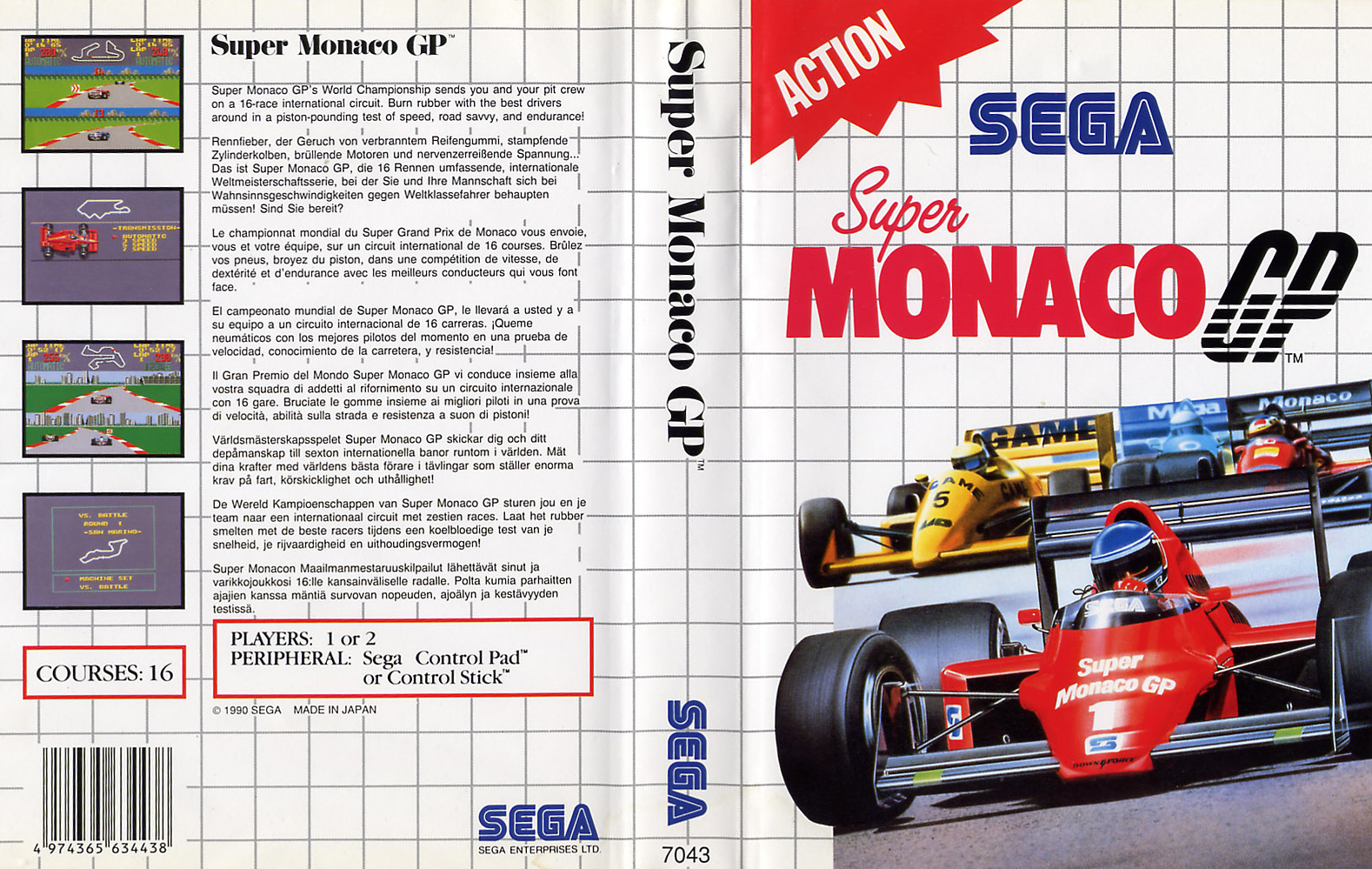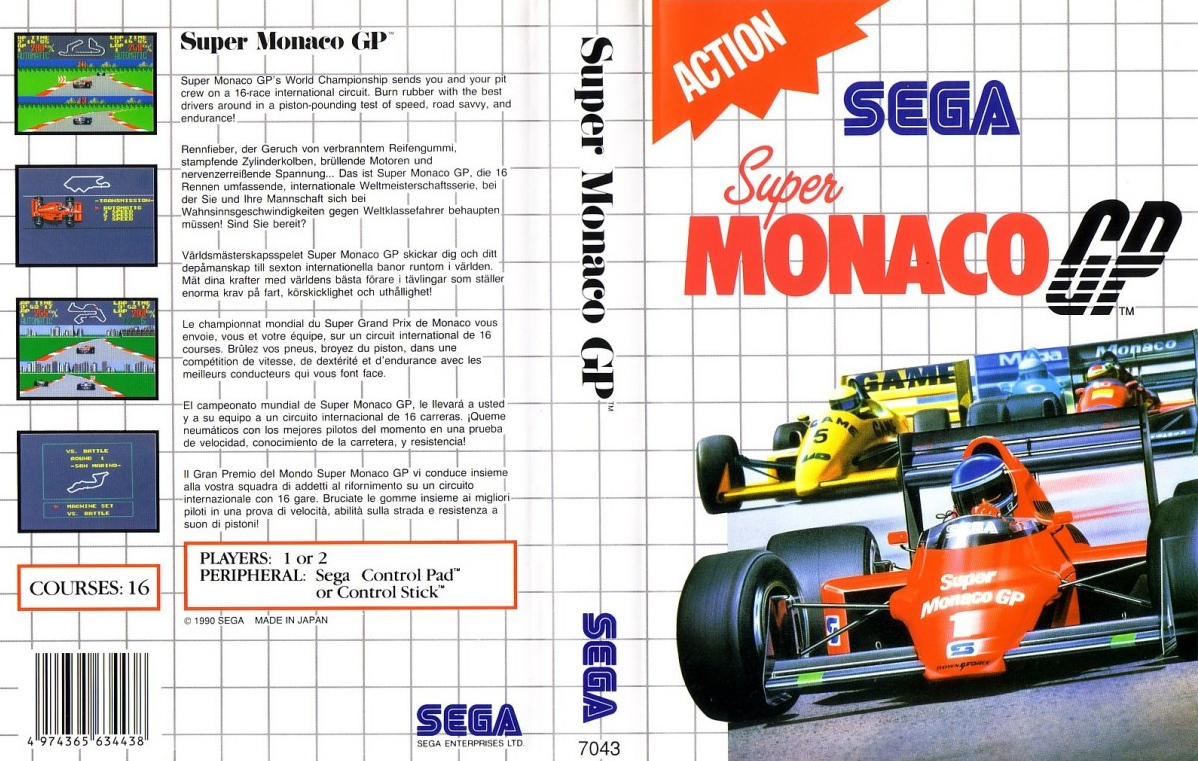 ---