---

---
AUTHOR: Activision RELEASE: 1988 TYP: Strategie SPIELER: 2 LEVEL: - SPRACHE: Englisch Partnumber: MK-5110-50 EAN: 4974365633103 WERT: 13 Euro SONSTIGES: nicht kompatibel mit Mega Drive Controller
---
Das Ziel des Spiels Shanghai ist es, die Spielsteine in zueinander passenden Paaren wegzunehmen. Die Schwierigkeit besteht darin auszuwählen, welche Paare entfernt werden, da das Spiel in nur 72 aufeinander folgenden Spielzügen beendet sein muß.
The object of Shanghai is to remove the tiles in matching pairs. The challenge comes in selecting which tiles to remove, for the game can only be completed in 72 consecutive moves!
---
-
-

Secret Level
Think you're good enough? Try this. On the title screen, press the "Pause" button on your Master System 10 times. This unlocks the "secret level." Go to "Solitaire," select "Load a Stored Pattern." At the bottom you can now select the stage, which was previously missing. Good luck, it's Shanghai with all the tiles turned backwards!

Shanghai contains no narrative as it is essentially just a console version of the popular Chinese board game Mahjongg. The object of the game is to remove all of the 144 tiles from the pyramid style "Dragon Formation". This is done by matching tiles that are classed as free. Free tiles are the ones on the left and right edges of the formation that do not have another tile next to it on at least one side. The main challenge is provided by the way in which the tiles must be removed in 72 turns. If there are no free tiles to choose from the game is over. I have found this to be the most addictive game on the Master System. It is the one game that I always play when I've got the Master System out. The game is easy to pick up and once you've learnt it you will not want to stop playing. It is also the type of game that anyone can enjoy. […] This is one of my favorite games for the Master System. It provides a fun addictive challenge which I just find intoxicating and will last you a long time. - www.smstributes.co.uk
---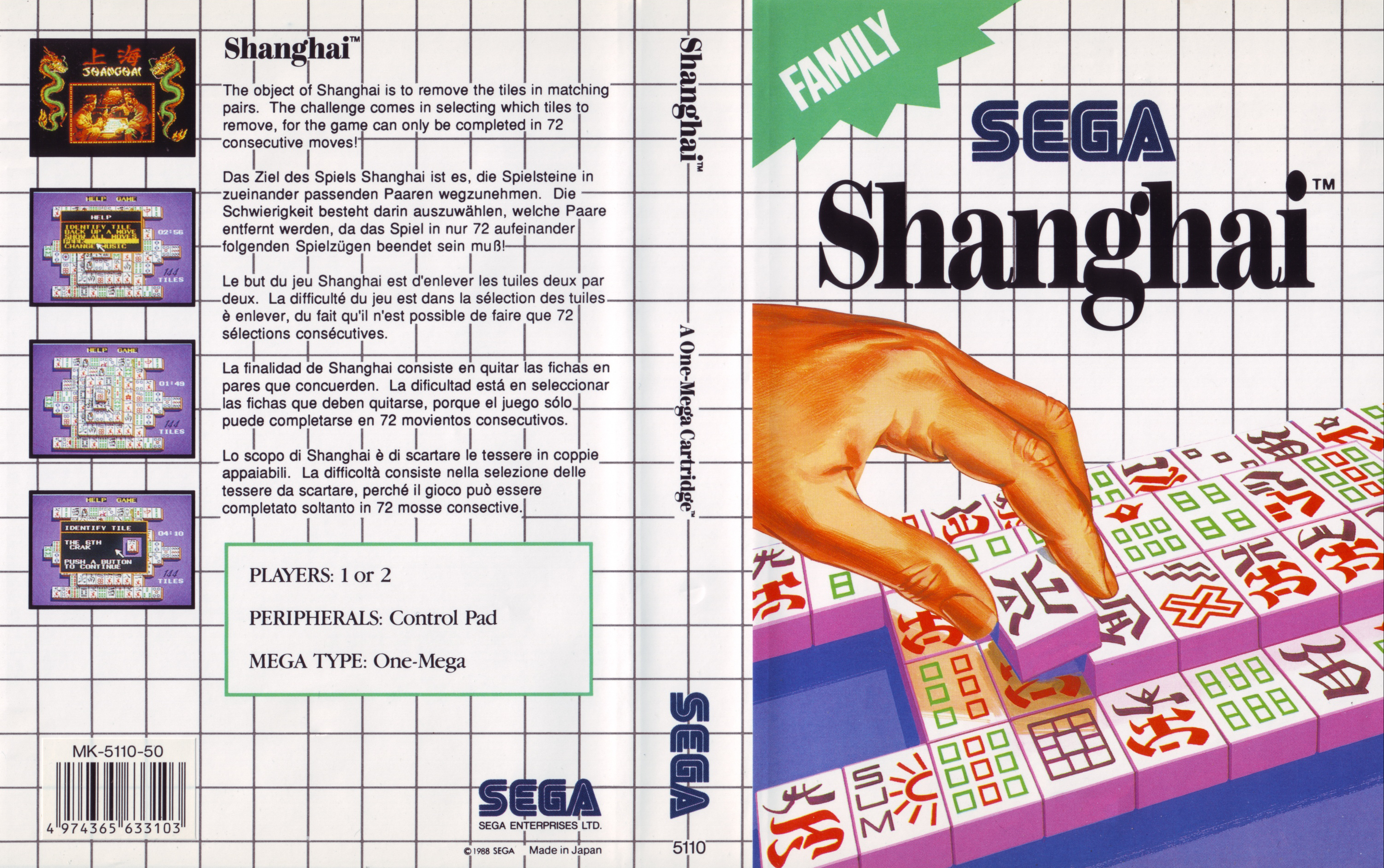 ---