Dies ist eine alte Version des Dokuments!
---
---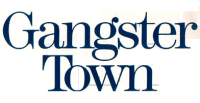 ---
AUTHOR: SEGA RELEASE: 1987 TYP: Action SPIELER: 2 LEVEL: - SPRACHE: Englisch Partnumber: MK-5074-50 EAN: 4974365632748 WERT: 15 Euro
---
In den 20er Jahren. Sie sind FBI-Agent, und Sie verfolgen eine Schmugglerbande. Sie müssen Ihre Schießkunst unter Beweis stellen, bei Verfolgungsjagden im Auto, in der Stadt, in Bars und in dunklen Nachtklubs. (Für 1 oder 2 Spieler)
In the 1920's, working as an FBI agent, you are pursuing a gang engaged in smuggling. After practicing your markmanship, shoot at the enemies in Car Chase, Downtown, Saloon and Night Club scenes.
---
-
-
Continue Feature
To continue with additional lives wait until the "Game Over" screen. When your character's hat is shot off, shoot it while it's in the air and it will land back on his head, allowing you go try some more from where you left off. It only works once.
The first Light Phaser game we got for the Master system (besides the pack-in Safari Hunt), this game provided many hours of fun for our family back in the day, and is probably my favourite Light Phaser game on the system You're a dectective, and you've got to clean to town up and get rid of the mob. Point and shoot. There are driving sequences where you've got to shoot at the gangster's car, a couple treks through downtown, shooting up a saloon, a night club and at the docks. In between levels you get to shoot out a brick wall to reveal a bonus. The levels are great. Gangsters who have been shot turn into angels. If you shoot the angels, they fall and disappear, and give you points. Every level has something you can shoot at besides the gangsters. The windows on the car in the first level can be shot out just for fun. Shooting out the tires of the car offers big points, and causes a replacement car to approach from ahead of you. The windows downtown all break when you shoot them, and you can crush gangsters by shooting down building signs. The saloon offers breakable bottles and rats, and the night club lets you wreck the drumset. Every level except the first one has a medallion hidden in a wall somewhere. Once it's shot out, you have to shoot it again to replenish your health. You're health also gets replenished and expanded between levels based on your shooting accuracy. So blowing away all the bottles in the saloon will cost you. The game is pretty tough when you play it alone, but obviously becomes much easier when you have a partner to help you out. The one marvellous thing about this game is that it shows you where your shot hit on the screen. I used to find this awesome as Safari Hunt didn't do this. […] Anyone who owns a Master System with a Light Phaser should own this game. It's one of my all-time favourite SMS games out there. Get it…NOW!! - www.smstributes.co.uk
---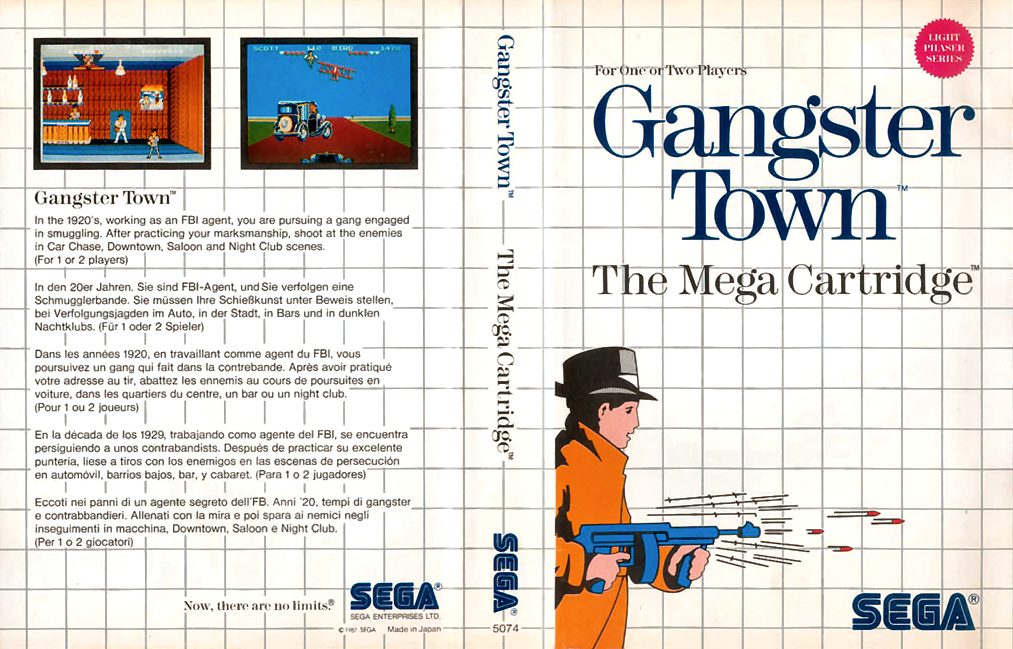 ---