Dies ist eine alte Version des Dokuments!
---
---

---
AUTHOR: SEGA RELEASE: 1988 TYP: Action SPIELER: 1 LEVEL: 7 SPRACHE: Englisch Partnumber: MK-25003-50 EAN: 4974365636036 WERT: 25 Euro
---
You are the toughest bounty hunter in the galaxy. Deep inside the enemy fortress, you can almost taste your next paycheck. Blast Cyborgs with your psycho gun. Win the battle with Vipron, the vile Cyborg leader. Prepare yourself for one explosive payday!
---
-
-

Pro Action Replay Codes
00C2 1B20 Infinite Energy

The year is 2242, and you are Paladin, the toughest bounty hunter in the galaxy. You have been hired to assassinate the cyborg leader Vipron.Sounds easy doesn't it? Well it would be if it were just Vipron, but you must first infiltrate the cyborg fortress then battle though an entire army of cyborgs in seven different areas and face Vipron's Many henchmen before the final confrontation. Don't worry though, your not alone, you have Adina to help guide you. And as you delve deeper into the Cyborg fortress your weapons arsenal will grow. […] The long term replay value of this game is pretty good - I have played this game though about six times so far, each time I really enjoyed it. The game just has an appeal that I cant put into words. This is an awesome game, worthy of a place in any SMS game collectors library, I did notice some similarities to the Zillion series, I have to wonder if they were made by the same authors. The game can take a while to get into, but once it started I was hooked, I'm sure you will be too - give it a try! - smstributes.co.uk
---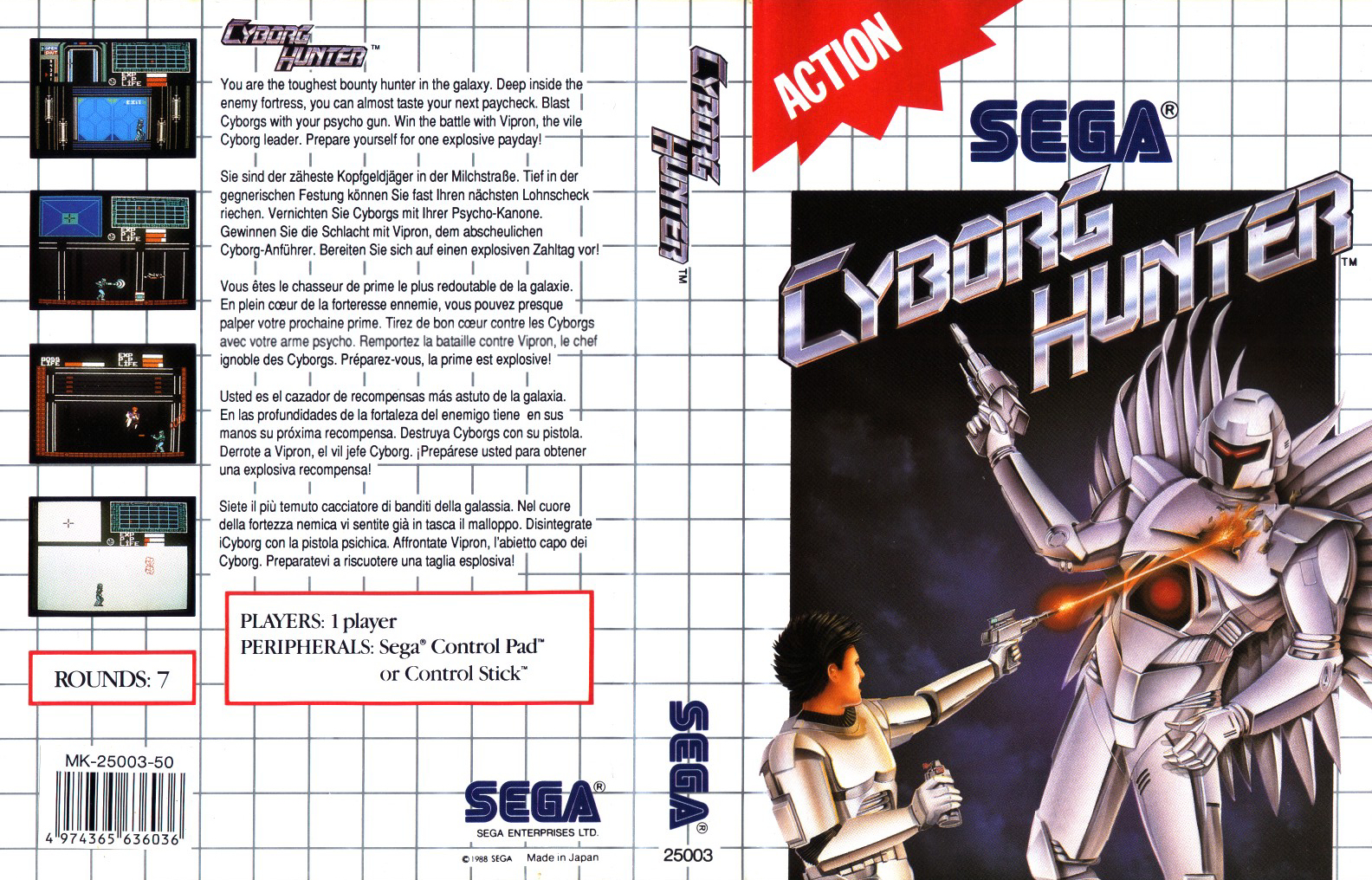 ---